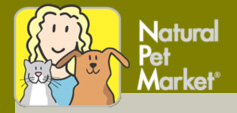 Natural Pet Market
Natural Pet Market, a Bentley's Pet Stuff Company offers all natural dog and cat food, all natural treats, and high-quality pet toys.
Address:
263 Rice Lake Square
Wheaton, IL 60189
Phone: (630) 682-4522
Hours:
Monday – Friday
10am – 8pm
Saturday
10am – 6pm
Sunday
10am – 5pm
Follow on Facebook
Follow on Twitter
Follow on YouTube
From the 12/1/2017 edition of Pet Product News:
Bentley's Pet Stuff Expands With Acquisition of Illinois Pet Store
BY PET PRODUCT NEWS STAFF
Published: 2017.12.01 11:14 AM
Natural Pet Market, a Bentley's Pet Stuff Company
(original article link)
Bentley's Pet Stuff has acquired Natural Pet Market in Wheaton, Ill., from its founder Tracy Werner.
"When I started Natural Pet Market 15 years ago in a 400-square-foot-store space, it was unique to have a health food store for cats and dogs," said Werner. "Folks would travel from far away to get what they knew as the best products and advice there was in the area. Now, the market is changing."
Werner attributes one of the main reasons for the transition to the increased demand in delivery service. Instead of closing, Werner found the opportunity to work with Bentley's Pet Stuff, which aligns with her own beliefs and commitment.
Werner will continue to hold a presence in Wheaton, but now as the director of training for Bentley's Pet Stuff. The retailer has more than 85 stores across 11 U.S. states.
"Werner's experience and passion will help train more than 400 employees and educate thousands of pet owners," said Lisa Senafe, co-founder of Bentley's Pet Stuff.
With the acquisition of Natural Pet Market, Bentley's Pet Stuff will continue to charge forward with its mission to keep pets healthy with natural foods, supplements and more.
"We are looking forward to hosting great events in Wheaton and continuing to help the community in the western suburbs," Senafe said.